North Sydney Catholic Education Precinct will unite parish and community around innovative education and Catholic values.
The reinvigorated education precinct will support students from early learning to year 12, to new and exciting pathways beyond school. The precinct will bring together Our Lady of the Way Parish with St Mary's Church at the centre and join together St Mary's Catholic Primary School and the new K-12 co-educational school – Marist Catholic College North Shore.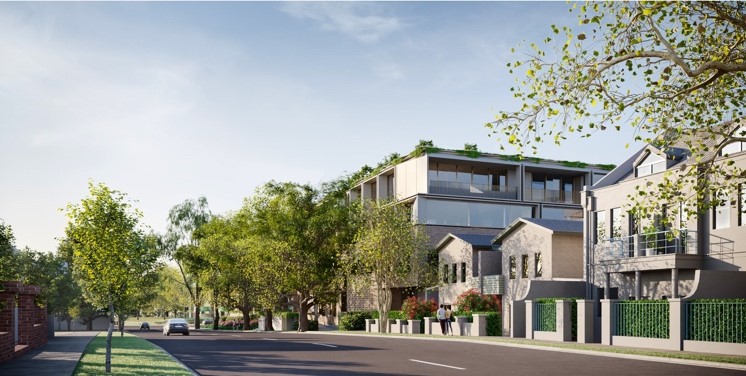 View from Carlow Street, North Sydney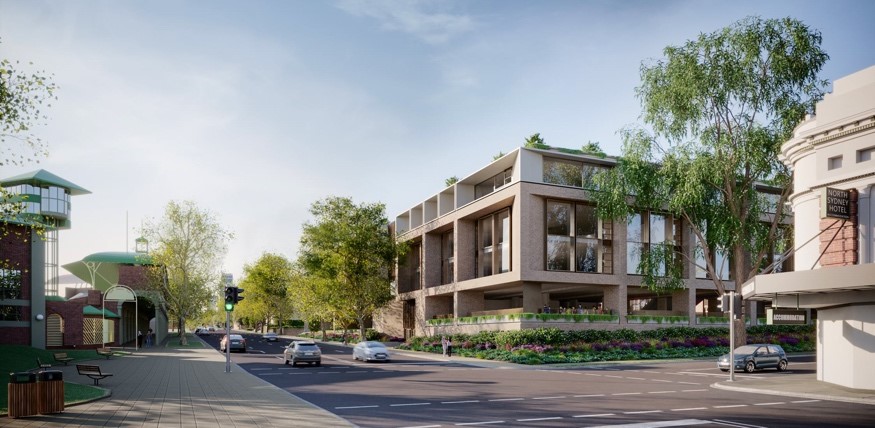 View from Miller and Carlow Streets, North Sydney
The precinct will continue to grow a learning community that is focused on excellent outcomes for students, as they transition through the stages of their education. The precinct will include new piazza spaces accessible to our neighbours and connections with local businesses, both onsite and close by, supporting both students and the local economy.
The Marist College North Shore master plan has been informed by best-in-class education precincts and leading national research. Designed by award-winning architect WMK, the design has been inspired by the Marist charisms – quality education for all, lifelong learning and the five pillars Presence, Simplicity, Family Spirit, Love of Work, In the way of Mary – and responds to the needs of contemporary students.
The design will:
 

Pay homage to our heritage – enhance and reuse existing heritage fabric

 

Create a campus heart – creating a network of diverse learning and recreation spaces, creating a central street that connects the campus. 

 

Deliver a connected campus for our community – clear wayfinding and visual connections

 

Incorporate all-weather spaces for learning, play and reflection – rooftop and open air covered play spaces.
The project will be delivered over 10 years in a series of stages ensuring minimal impact for parish, students and neighbours throughout construction.
Sydney Catholic Schools' planning application is now on exhibition. 
The planning application includes:
Demolition of existing buildings along Miller Street and Carlow Street, including the childcare centre and terrace houses.

Adaptive reuse of the existing presbytery.

Construction of a four-storey educational building on the corner of Miller Street and Carlow Street.

Construction of a four-storey building along Miller Street, accommodating teaching facilities, an early learning centre and auditorium.  Construction of a new basement car park for approximately 51 vehicles.

High quality landscaping, and a shared piazza.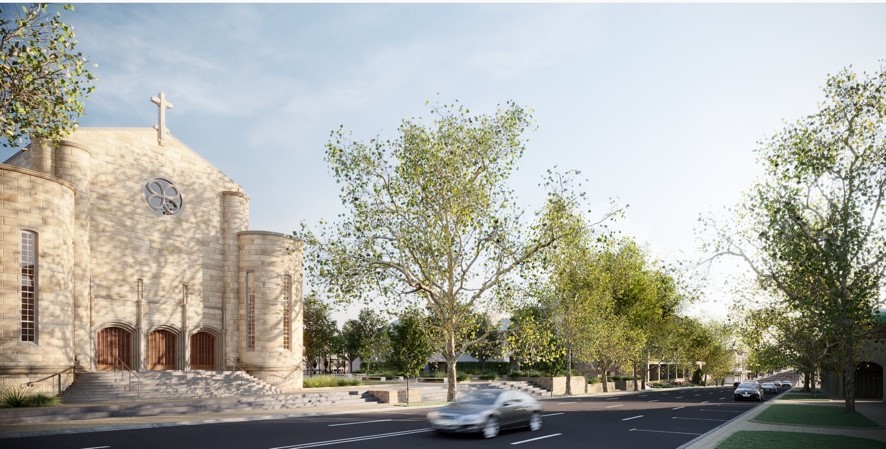 St Mary's Church, view from Miller Street, North Sydney
More information on the proposal
Sydney Catholic Schools is committed to keeping school and parish communities, as well as near neighbours and the broader community informed about Marist Catholic College North Shore project plans and providing easy and available ways to provide feedback.
Sydney Catholic Schools has commissioned Urbis Engagement to collect your feedback about project plans. You can contact the team on engagement@urbis.com.au or call 1800 244 863.
Information Webinars
The health and safety of the community is important at this time. Webinars will be hosted rather than face to face information events to ensure the community can find out more about the proposal and ask questions.